All
Blog
Guides
Interviews
NOWLAB
Products
User Stories
Webinars
Design for Industrial Additive Manufacturing: Eliminating Support Structures
Optimizing designs is a crucial skill to create manufacturing efficiencies. To get the most out of your additive manufacturing system, or the least in terms of time and material, you need to understand the nuances of your 3D printer and how it differs from other manufacturing technologies.
High Speed 3D Printing with the BigRep PRO – MXT versus FFF
BigRep printers are designed for industrial applications from the ground up. German-engineered for reliability, all our systems use the high-quality components needed for fast, dependable manufacturing. Now, with the advanced BigRep PRO and its proprietary Metering Extruder Technology (MXT®), we're raising the bar again to print industrial parts from start to finish in half the time with demanding engineering-grade materials.
AMAZEA Underwater Scooter, Serially-Produced with BigRep 3D Printers
For the first time ever a consumer water sports mobility device will be 75% additively manufactured (AM) with serial-produced, custom 3D-printed parts: The AMAZEA scooter's body and front parts are being produced on three BigRep ONE large-format 3D printers using engineering-grade materials by BigRep.
Paravan's Life-Changing Vehicle Customization with Large-Format AM
Paravan GmbH develops and supplys independent and autonomous vehicle drive systems. A leading international provider of vehicle customization for people with disabilities or special needs since 2005, Paravan is now providing their innovative solutions with the help of BigRep's large-format additive systems.
The LOCI Podcar: A Fully 3D Printed Last-Mile Transportation Solution
Last-mile transportation solutions have quickly become a global sensation, filling in holes left by personal-vehicle focused urban planning. BigRep's LOCI Podcar is a modern solution, offering an effective, accessible and sustainable mobility solution as a fully 3D printed, autonomous electric last-mile transportation vehicle.
Digital Solutions Empowering Production: BigRep Showcases Industrial AM's Powerful Applications at Formnext 2019
BigRep presenting industrial application prototypes in a Fully 3D Printed Autonomous Electric Podcar and with partners Bosch Rexroth, AIRBUS and Dassault Systèmes. BigRep is at Formnext 2019 in Booth 12.1 Hall C12.
All
Company News
Tradeshows
From the Web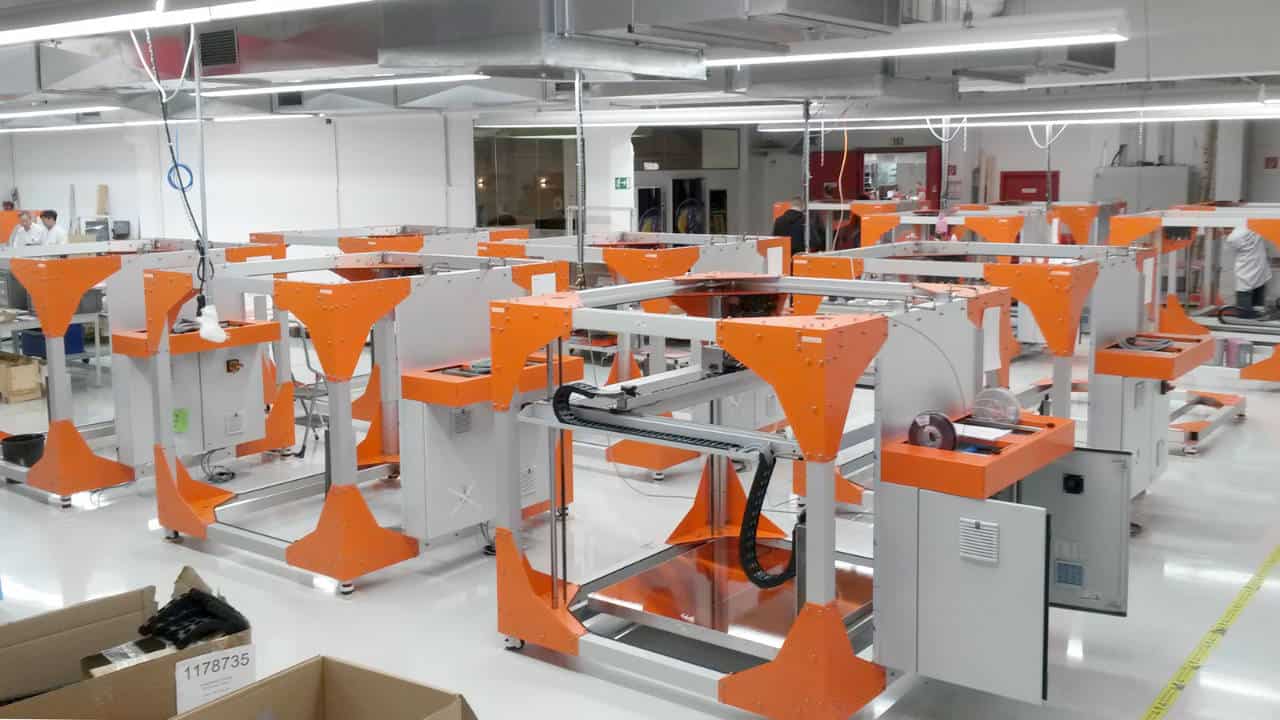 Production ramping up
This summer we moved to our new premises in Berlin-Kreuzberg. At the beginning the spacey loft was empty but quickly it filled up with our fast growing team.
On the road again … to EuroMold2014
At EuroMold2014 from 25-28 November in Frankfurt we presented our updated serial model, the BigRep ONE.2.