We believe it is time to change how we produce things.

We want to make the world of manufacturing more individual, creative, and affordable.
Founded in 2014, BigRep set sail to transform the 3D printing and manufacturing business. With its 1m3 volume, the BigRep ONE opens the gateway to a new dimension of 3D printing and 3D manufacturing, while the BigRep STUDIO allows fast and precise large-scale 3D printing.
From furniture to vehicles to robotics, we think everything is possible. We want you to envision everything from human scale robot parts, sculptural artworks in all their full-dimensional glory, and dream the impossible world-changing designs of tomorrow while enabling you to print them today using one of our 3D printers.
THE BIGREP MANAGEMENT TEAM
SVEN
THATE
Managing
Director
REINHARD
FESTAG
Managing
Director
AMY
FRANTZ
Director HR
& Admin
MATHIAS
GOLDT
Director Product Management & Marketing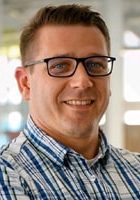 Nico
Wachshofer
Director
Customer Success
Stephan
Ziegler
DirectorResearch & Development
Sebastian
Lange
Director
Business Development EMEA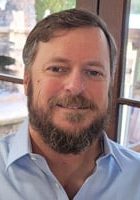 Jeff
Olson
Director
Business Development
NA
redefining additive
Our growing interdisciplinary team consists of two-third engineers and technical staff. From mechanical engineers to software developers to industrial designers, electronics engineers to chemists and business experts, the whole team is involved in providing advanced large-scale 3D printing experiences.
JOIN OUR TEAM
BigRep Investors
 BigRep's global efforts are supported by a group of highly reputable technology innovators. With an array of valuable experience in 3D printing and product development, they lead the way in our mission to redefine additive.