After 24 long months of webinars, virtual demos and virtual events, the BigRep team was excited and ready to be back in-person at Formnext, the leading event for industrial 3D printing and additive manufacturing.
For BigRep, it was the perfect opportunity to present our new generation of large-format 3D printers – the improved and configurable BigRep ONE, the easier than ever BigRep PRO, and a wide range of customer applications.
BigRep booth at Formnext
At BigRep's booth, the 3D printers, the new generation PRO for industrial applications and the improved ONE for creative innovation, took center stage. Their large size drew a lot of attention. Visitors were eager to learn more about features, open-source materials and all the possibilities of large-format 3D printing. Potential customers spoke about their needs to print their parts in full scale and about the long lead times and high costs caused by outsourcing production, which are two main reasons our customers have purchased a BigRep. The team also analyzed parts on-site at the trade show to show the cost per part and the additional value users can gain by using one of our printers.
BigRep ONE - LARGE SCALE INNOVATION. LIMITLESS CREATIVITY.
The BigRep ONE that we know and love is a world-leading large-format 3D printer at an accessible price point. At Formnext we presented the improved version ONE.4. Perfect for prototyping, production, and a wide range of applications, the ONE comes equipped with new, lighter portal for much more precise prints and one BigRep fiber-ready Power Extruder (PEX) that features interchangeable 0.6, 1.0, and 2.0 mm nozzles for maximum detail or high-flow additive manufacturing.
Users can also configure their ONE and choose from single, dual, or twin extruder modes plus add-ons like an enclosed housing and even the printer's color to create the perfect machine just for them. Then as their 3D printing needs evolve, users can upgrade their ONE with additional features to meet their new demands. ONE customers can benefit from packages that are tailored to their needs and applications.
BigRep PRO - ITERATE FAST. PRODUCE FASTER.
GET TO MARKET FASTEST.
With a 1 cubic meter build volume, the BigRep PRO is an industrial 3D printer for producing large size parts in full scale, such as functional prototypes, tools, patterns and molds as well as end-use parts. Built for productivity throughout all stages of manufacturing, the PRO provides designers, engineers, and manufacturers with an easy-to-use, agile solution to produce faster and cheaper with industrial materials as PA6/66, ASA and carbon fiber reinforced material like HI-TEMP CF and PA12-CF.
At Formnext we proved the latest PRO 3D printer is easier than ever thanks to BigRep JUMPSTART, a hybrid software-hardware solution that lets you skip the hassle and just start printing. It includes the SWITCHPLATE, a removable and flexible print bed surface, the LOCKSTAGE for easy and secure extruder mounting, and the MXT® Control System that bypasses manual calibration ensuring crucial first print layers are optimal every time. During the show, we printed an automotive jig from Ford in PA66 and BVOH. No other manufacturer of large-scale printers on the Formnext printed live, so this attracted a lot of attention.
Applications of Large-Format 3D Printing
BigRep customers use additive manufacturing to save time and money. At the BigRep booth at Formnext, several customers' applications were on display from prototyping to tooling and molds to end use parts. Visitors were inspired by the part quality, printing times and materials exhibited.
Canyon Bicycles: Rapid Prototyping
Canyon Bicycles is thinking beyond boundaries set by traditional manufacturing and is testing the possibilities offered by new technologies like 3D printing. By having a large 3D printer in-house, 3D files can be printed without delay to achieve full-scale parts and frames, saving time and costs.
The shown bike frame was designed with that ambition, finding the ideal shape for a most effective and functional bike frame. The prototype attracted a lot of interest as it was also being printed live on the BigRep ONE with BigRep HI-TEMP CF and at a 0.6mm layer height. After less than two days (47 hours) print time, a 3.8 kg light innovative bike frame was produced.
RH Engineering: Design and End-Use Parts
Using their BigRep ONE, RH Engineering produces custom designed luxury furniture that creates a personalized ambiance in a room. Starting with a very challenging application, RH Engineering 3D printed this sink, which of course needed to be fully waterproof.
The end-use part was printed with PLA in 23 hours and weighed 2.1 kg. The sink on display was coated after printing, giving the surface a stone-like appearance. It was then actually used as a hand sink in the booth.
CDM:Studio: Sculpting
Western Australian Museum came to CDM:Studio for help with an exhibit that would feature life size dinosaurs and other animals. The challenge: create over 110 models in just 9 months. To meet this short deadline, CDM:Studio invested in a BigRep ONE that was able to work around the clock, producing pieces as big as the dinosaur head on display.
The part was printed in BigRep PRO-HT in less than 3 days and weighed only 4.5 kg, which was a big benefit to CDM:Studio for mounting the dinosaurs.
Zoeller: Functional Prototypes and End-Use Parts
Using 3D printing, Zoeller is able to shape parts with surfaces and angles that could not have been produced by conventional manufacturing methods. This gives them the freedom to create design elements but also to implement previously impossible features like mounting sensors in a certain angle or integrating lights.
Parts like the one on display at the BigRep booth are printed on a BigRep PRO and installed on the trucks. This end-use part that would be mounted on the rear corner of a truck, was printed with 1824g of ASA in under two days.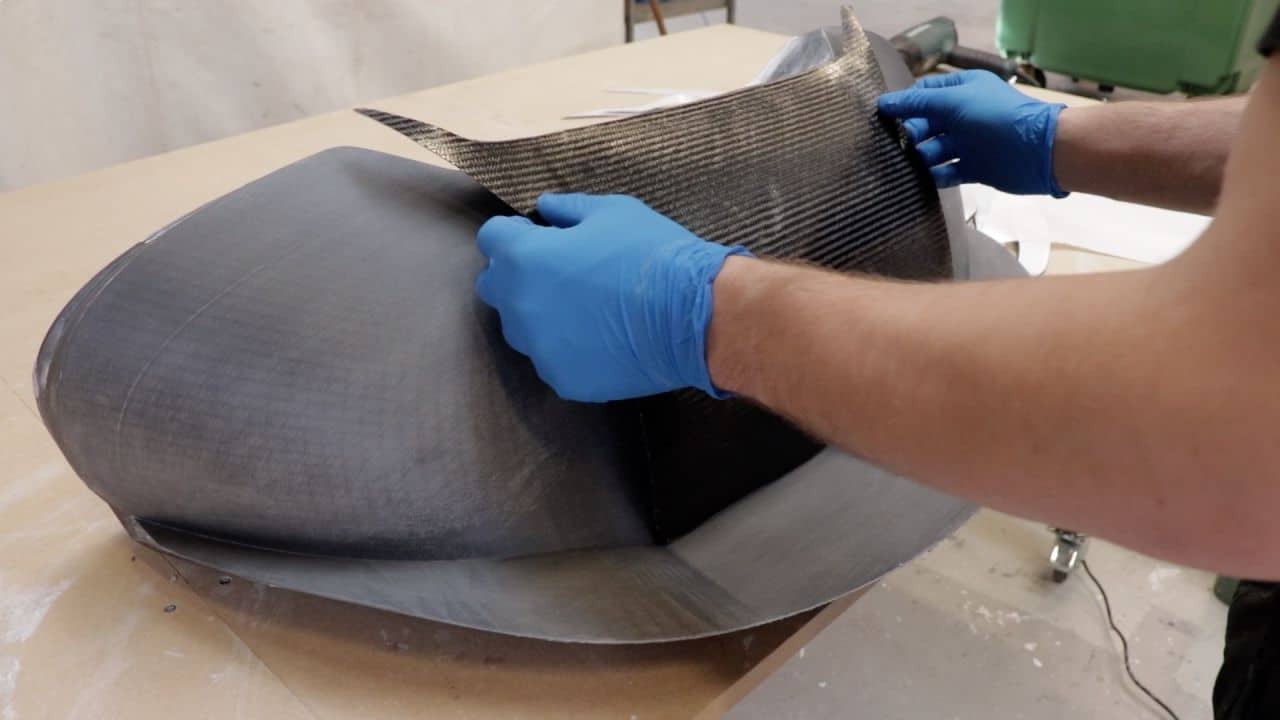 Airflight: Molds for composite materials
Airflight develops drones for lifting applications. Lightweight construction and frequent adaptations pose a special challenge. Having a BigRep 3D printer gave them the ability to iterate large carbon fiber parts five times faster than with conventional CNC machining. Airflight is able to produce prototypes, jigs and fixtures, and molds like the part that was on display. This mold was printed in BigRep HI-TEMP CF in about 34 hours with 4.6 kg.
WAT: Fixtures and tools
By 3D printing assembly fixtures for their new quality control system, WAT saves on the high costs commonly associated with custom-designed industrial tooling. Instead of having external suppliers produce these fixtures from aluminum or other metals, WAT uses their in-house printer to optimize workflows. This assembly fixture on display was printed in just 82.5 hours vs. several weeks prior to their BigRep.
You couldn't join us at Formnext?
Watch your BigRep PRO Demo here
Our team of experts is ready to answer all your questions. Talk to us if you want to know more about additive manufacturing, the best materials for your application, and the best way to implement 3D printing in your company!
THINK BIG! We will help you to achieve your goals!