EASY PRINTING AND SUPPORT REMOVAL
Incredibly easy to print and producing consistently beautiful results, BigRep'sPRO HT is one of our best-selling filaments for good reason! With an attractive matte surface finish, PRO HT is formulated for effortless breakaway support removal, leaving minimal artifacts to the adjacent print surface.
Displaying good performance under a range of mechanical stresses, BigRep PRO HT is a well-rounded filament choice for many different applications. Its balanced performance and reasonable price make PRO HT a great all-around material, perfect for prototypes and some end-use parts such as custom auto interiors.
BigRep PRO HT is a biopolymer with reduced environmental impact, especially compared to filaments derived from fossil fuels. It is FDA compliant for food safety and meets all requirements of EU Directives on food contact.
MADE FOR





Easy to Print for
Wide Range of Uses
Effortless Breakaway Support Removal
FDA and EU Certified
Food Safe
Reduced
Environmental Impact
Attractive Matte
Surface Finish
What is PRO HT 3D Printing Filament?
One of BigRep's best selling filaments, PRO HT is a user-friendly filament that delivers on all fronts. PRO HT offers the best of PLA and ABS: the filament is easy to print and resistant to warping, while also offering exceptional temperature resistance of up to 115°C. On top of that, the filament is a biopolymer, meaning it is derived from renewable sources, and can biodegrade in the right circumstances.
As we'll see in more detail, PRO HT is a filament with well-rounded properties, offering strength, a good quality finish, and heat and chemical resistance. Thanks to this combination of characteristics, PRO HT has broad potential for many applications, from prototypes to outdoor components, functional parts, wearables, and more.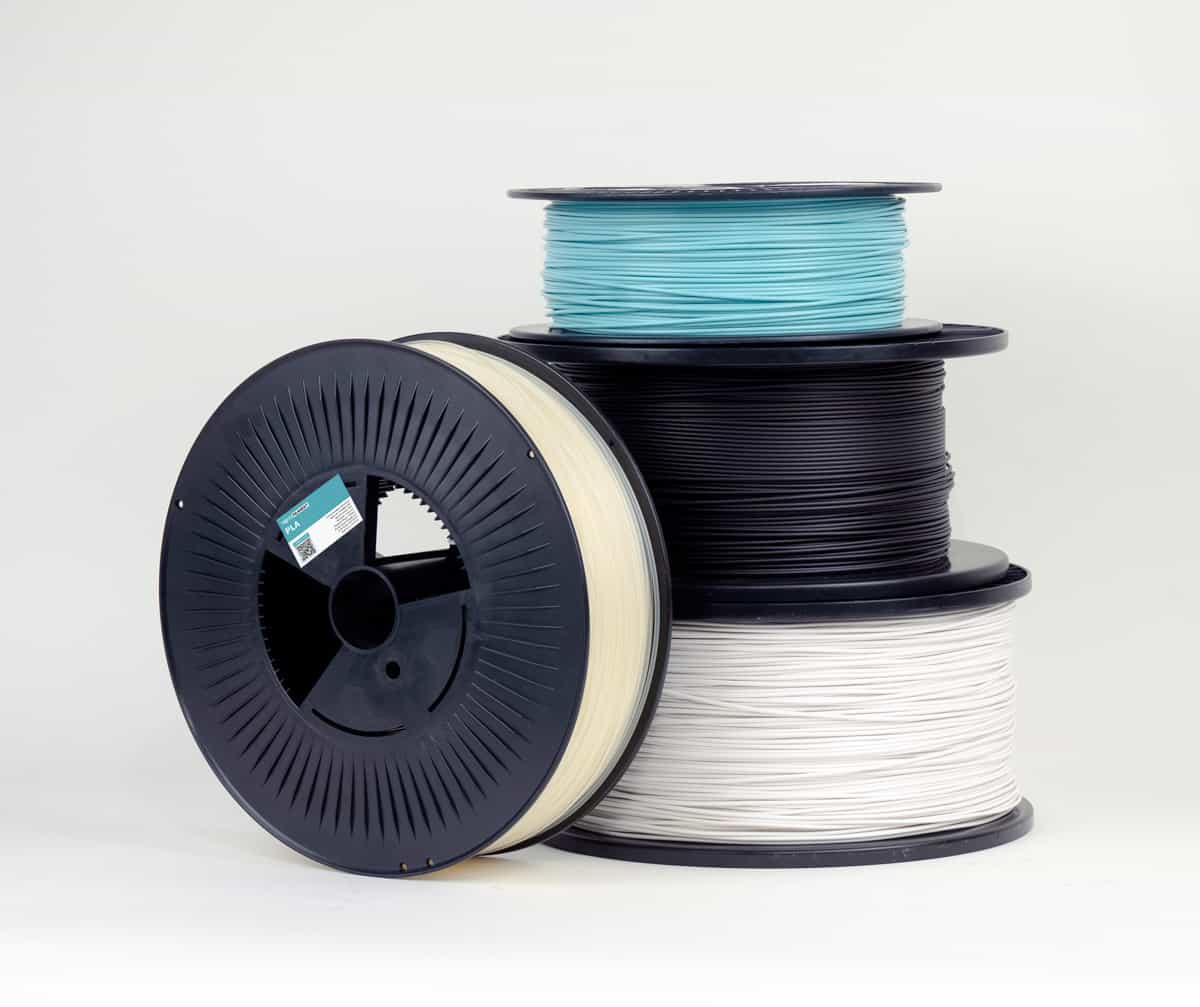 Why Use BigRep PRO HT Filament?
It's no surprise that BigRep PRO HT has been adopted for many applications across a range of industries. The robust yet easy-to-print filament has been successfully used as a PLA and ABS alternative in the production of industrial-grade prototypes and end-use parts that require a good finish and weather resistance, such as wearables. Unlike PLA, which has limited viability for outdoor applications, PRO HT has excellent UV and heat resistance. Additionally, PRO HT is FDA compliant for food safety and meets EU Directives on food contact, which opens up possibilities for printing homeware and other products that come in contact with food.
BigRep PRO HT is also optimized for a range of printing scales. The filament performs well on desktop machines as well as large-format systems, like the BigRep ONE and BigRep PRO. The filament is therefore an ideal choice for printing both small and large structures for technical industries, such as automotive. For example, the warp-resistant filament has successfully been used in the development and production of custom automotive interior structures. We'll dive into this use case in more detail below.
Benefits of 3D Printing BigRep PRO HT
When 3D printing BigRep PRO HT, users will find they are working with an easy going filament. The biopolymer does not require any special settings or hardware, including an enclosed chamber or high-temp 3D printer, and has a smooth, matte surface finish. PRO HT is also formulated for easy post-processing: breakaway supports come off easily with minimal traces left on the part surface finish. (PRO HT is also compatible with BigRep BVOH water-soluble supports.)
Another key benefit of PRO HT is that the material is more sustainable than ABS and other high-temperature petroleum-based plastics. The material is made from a biopolymer sourced from renewable resources and can be biodegraded under the right conditions.
Recommended print settings
Nozzle temperature: 195 - 205 °C
Print Bed Temperature: 55 - 60 °C
Chamber Temperature: n/a
Print Speed: >40 mm/s
While PLA maintains a slightly superior tensile strength than Pro HT (60 MPa vs 45 MPa), Pro HT offers more balanced mechanical properties. In other words, where PLA is very strong but brittle, Pro HT is more flexible and impact resistant, with an elongation at break of 13% and unnotched impact strength of 40 kJ/m².
Where Pro HT really stands out from PLA is in its heat resistance. The filament has a comparable heat deflection temperature to PLA—meaning they both start to deform under loads when heated to around 54-60°C. However, where PLA starts to soften when exposed to moderate heat (around 60 °C), Pro HT has a far superior softening temperature of 116 °C.
Another key advantage of Pro HT compared to standard PLA is the material's chemical resistance. Pro HT has been engineered for UV resistance, making it viable for outdoor use without degradation.
What to Look Out for When 3D Printing BigRep PRO HT
BigRep Pro HT is a well-rounded filament with few, if any, pitfalls. In terms of printing, the material does not require any special settings and is resistant to shrinkage and warping, even without an enclosed print chamber. As we covered, post-printing the material is seamless thanks to easy breakaway supports. All in all, the filament overcomes many of the challenges associated with standard PLA, like poor heat resistance and UV resistance, while maintaining easy printability.
Best Practices for Storing and Handling BigRep PRO HT
BigRep Pro HT is a non-toxic material that requires standard filament storage and handling. This includes storing filament spools in a dry environment, away from extreme temperatures and sunlight. The BigRep SHIELD, an industrial storage box for filament spools can keep the material protected from all these elements. Should a spool of Pro HT be exposed to moisture, simply dry out the filament for between 4 to 6 hours at 50 °C.
In terms of handling, normal precautions should be taken when 3D printing Pro HT. Ensure there is proper ventilation in the 3D printing environment, including a local exhaust where multiple printers are in use.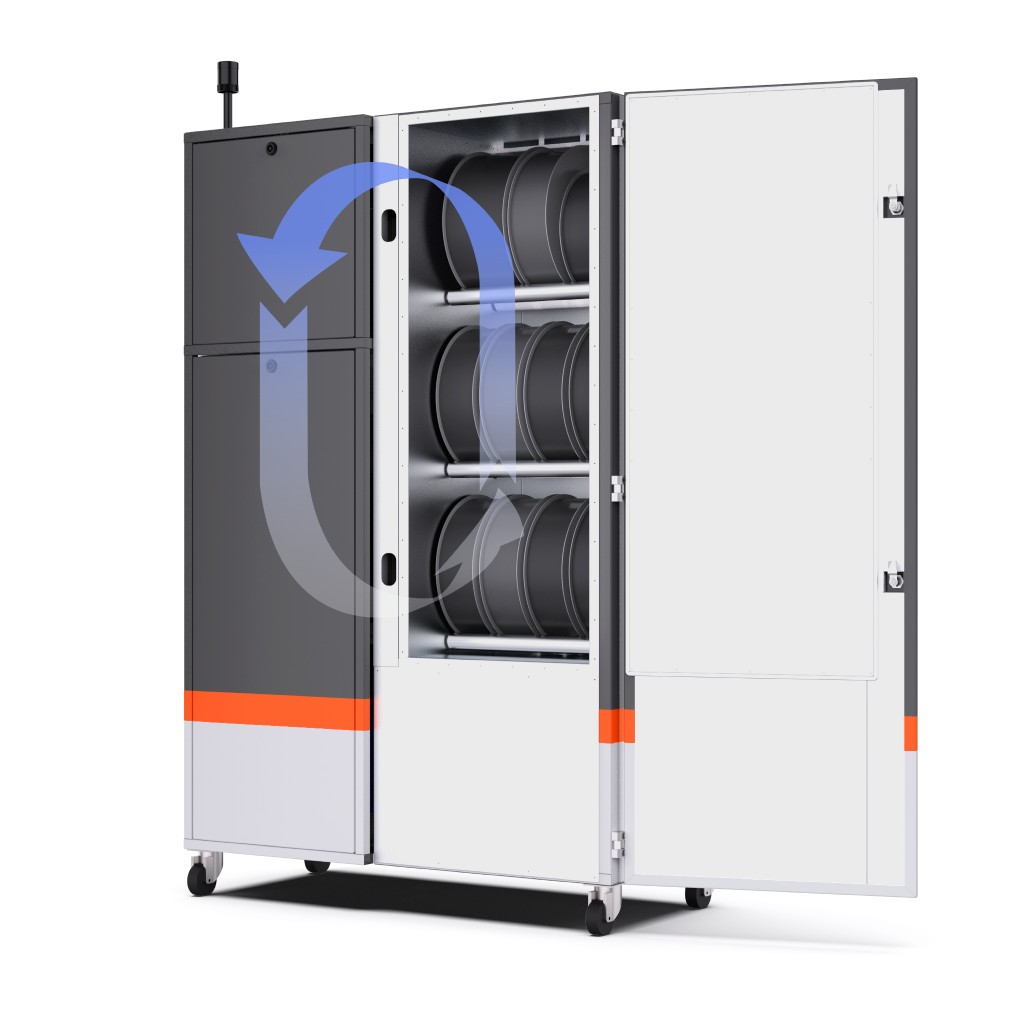 Use Cases: See How Customers Use BigRep PRO HT
The application possibilities for BigRep Pro HT are limitless. Users can readily design and print high-quality prototypes, as well as functional parts for outdoor use, wearable devices, homewares, and more. We want to highlight the following case study, from BigRep client JK Automotive Designs, which exemplifies the material's potential for large-scale production applications.
Based in Massachusetts, JK Automotive Designs specializes in designing and manufacturing custom interiors for cars, including dashboards, consoles, and door panels integrated with audio and visual systems. Over the years, the BigRep STUDIO G2 has proven to be a huge asset to the company, enabling it to print large-scale panels and frames for these custom designs. Pro HT has also become indispensable to the company's operations, offering good printability, strength, and temperature resistance.
When the company was designing a full interior for a 33 Ford Roadster, it turned to BigRep 3D printing and Pro HT filament to create a custom door panel. In the design process, the JK Automotive Designs team 3D scanned the original door frame, reverse engineered it, and applied the customizations in CAD software. The large door panel was then 3D printed using Pro HT on the BigRep STUDIO G2. In the end, the printing process took just 56 hours and the printed door panel cost $896. Had they used CNC machining for the large component, it would have taken at least double the time to produce, and cost upwards of $3,000. Post-printing, the part was fitted onto a machined panel and finished before JK Automotive Designs integrated a 3D printed armrest and custom electronics.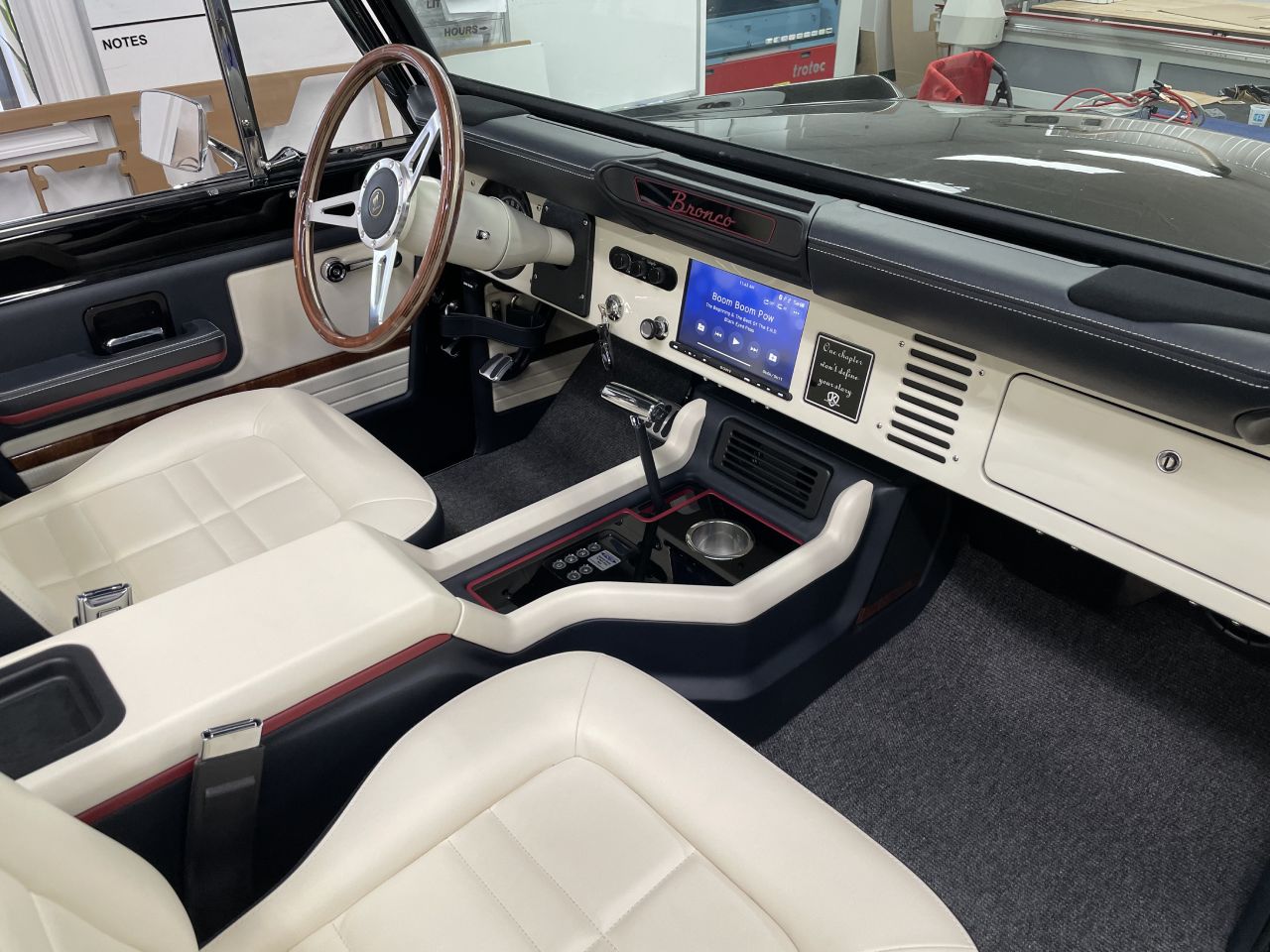 Physical Properties:
Material:
BioPolymer
Density:
1.3 g/cm³
Filament Diameter:
2.85 mm
Color Availability:
Black, Natural, Silver, White
Available Spool Sizes:
2.5, 4.5 and 8.0 kg
Mechanical Properties:
Tensile Strength

(ISO 527):

45 MPa
Tensile Modulus

(ISO 527):

3100 MPa
Elongation at Break

(ISO 527)

:
13%
Flexural Strength

(ISO 178)

:
60 MPa
Flexural Modulus

(ISO 178)

:
3000 MPa
Charpy Unnotched Impact Strength

(ISO 179)

:
40 kJ/m²
Charpy Notched Impact Strength

(ISO 179)

:
8 kJ/m²
Thermal Properties:
HDT B - 0.45 MPa

(ISO 75):

54°C
Vicat Softening Temperature

(ISO 306)

:
116 °C
Glass Transition Temperature (Tg)

(DSC)

:
60 °C
Melting Temperature

(DSC)

:
170 - 180°C
Recommended printing conditions:
| | |
| --- | --- |
| Nozzle Temperature: | 215 °C |
| Print Bed Temperature: | 55 - 60 °C |
| Environmental Temperature | n.s. °C |
| Printing Speed | >40 mm |
Additional comment: Material is sensitive to moisture and should be stored in dry conditions at all times.